Visit Xcaret, Xel-Há and Xplor and enjoy the best Cancun activities and attractions. Live unforgettable experiences such as swim with dolphins, snorkeling, tours to Mayan archaeological sites, zip lining over the jungle, underground rivers swim, performances of the most representative traditions and culture of Mexico and the best all inclusive tours. These are just some of the things to do in Cancun. Unique experiences, fun and adventure for the whole family!
Xplor Live the Jungle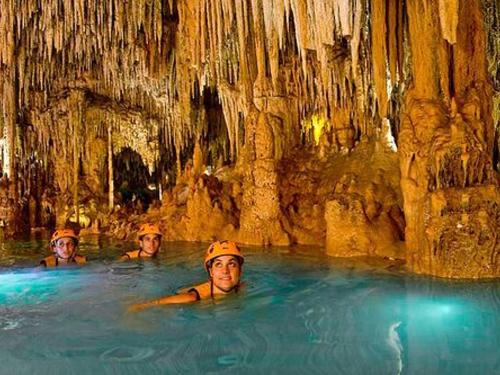 The jungle comes to life in the best adventure park in Riviera Maya. Xplor Park is a unique underground world, where you will enjoy an unparalleled adventure. During the day fly between trees and bridges, discover amazing caves and extraordinary rock formations. And at night, the Moon and stars will guide your way, marvel at the mysteries that Xplor Fuego has for you.