In Akumal's natural reservation area, about 20 miles north from Tulum Mayan ruins the famous Archaeological Site and about 20 miles south from down town Playa del Carmen on Yucatan Peninsula's coast lies Dolphin Discovery Tulum Akumal the newest dolphinarium in the Riviera Maya. It is our brand new dolphin habitat in the Riviera Maya nearby Bahia Akumal, which is considered one of the most beautiful places in the world because of her biodiversity conservation, with pristine waters of the Caribbean Sea and warm tropical breezes promising a perfect paradise. There are enough entertainments, sightseeing like Yalku-Lagoon; Half Moon Bay and Akumal Bay. In addition to our distinctive Swim with dolphin programs, there are adventure tours, and recreational opportunities to satisfy every moment of your family vacation but nothing like the experience of swim with dolphins, which is one of the top ten activities among tourists. Under the proper guidance of our professional trainers you are able to interact with dolphins and see the natural behavior of these beautiful and intelligent marine mammals. Swimming with Dolphins in Dolphin Akumal is one of the most exciting things to do, you just need to come and enjoy relaxing in one of the most amazing and beautiful beaches in the world. Dolphin Discovery Akumal has breathtaking panoramic views and it is the only one with all dolphins born under human care (certified MIRACLE program)
Come and live the experience of a Lifetime at Dolphin Discovery Tulum Akumal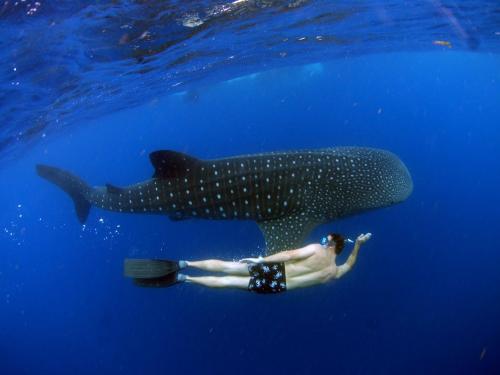 [b]Swim with a Whale Sharks[/b] Holbox Travel offers a unique and unforgettable chance to coexist with these magnificent creatures,our friends the whale sharks in Holbox Island Mexico. The whale shark is the largest fish existing in the ocean today; they can grow to be up to 50 feet (15m) in length. The whale shark prefers waters of warm surface temperature, in areas where there are upwellings of nutrient rich colder water - these conditions favor blooms of plankton on which the sharks feed. These precise conditions are found year and again, every summer in the waters of Holbox Island. This protein-rich habitat is equally ideal for schools of Jacks, manta rays and dolphins.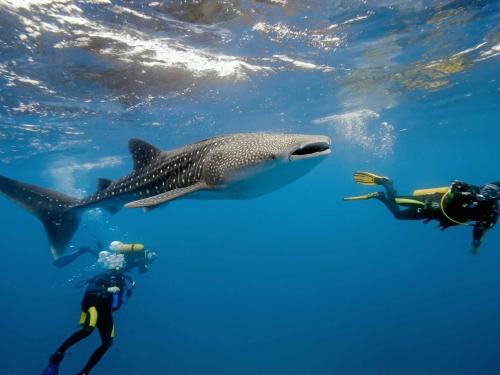 The whale shark is a shark, not a whale. Its name refers to the whale shark's impressive size and unique feeding habits. It normally feeds on or just below the surface by filtering small planktonic organisms out of the water through its baleen (a built-in hair-like structure replacing teeth). Whale sharks are viviparous animals and babies are often seen with their mothers.
Whale sharks are very docile creatures and when approached by snorkelers or divers hardly notice the visit. Our boats leave the beach every morning from June to the end of September and are back after a bit more than 5 hours. During the whale shark tour you will see dolphins, manta rays, sea turtles and an assorted variety of fish and bird species that live in the surroundings of Holbox Island, Mexico. It is important that you, our guest, know that to conduct the whale shark tour, Holbox Travel uses its own boats, equiptment and thoroughly-trained guides. We guarantee the best service on Holbox Island at the best price. Many years of experience and the many people who have enjoyed our whale shark tour speak for themselves. Rest assured that you will have an unforgetable time with Holbox Travel.